Laura / November 9th, 2017 / 0 Comment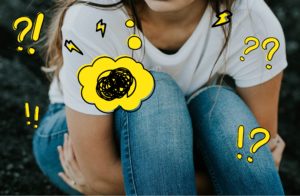 Ready for an adventure? When you join Kudoz, we enthusiastically tell you about our 100s of splendid experiences, regale you with tales of the interesting folks you'll meet and promise you a change in routine, along with the prospect of a newly discovered passion. Sounds pretty great, right?
But framed differently, Kudoz is also about interacting with total strangers, going to unfamiliar places, blindly trying something out and putting yourself in a vulnerable position. Basically, Kudoz is about moving beyond your comfort zone. This change in routine is awesome because it's what allows learning and growth to happen, but it's also downright scary, especially for those who are used to a daily routine and knowing what to expect. Joining Kudoz and doing Kudoz takes serious guts, for Kudoers, Hosts and Circle members alike.
Given the novelty and unknowns around Kudoz, it makes sense that Hosts and Kudoers experience nervousness when heading out on an experience, trying out a fresh reflection cafe game or browsing through the catalogue. A certain amount of nervousness can even be healthy. Anxiety is like our mind's internal smoke alarm. When there's real danger (e.g. an actual fire), it keeps us safe – telling us to flee or fight the flames. However, anxiety can start to get in the way when our smoke alarm goes off when there's no genuine threat, like burnt toast or even no smoke at all (we've all had those late night battles with a beeping smoke alarm). This type of anxiety can become a barrier to leaving home, learning skills, and building connections. And as we've come to realize, for lots of people, this anxiety creates hurdles to doing or signing up for Kudoz.
This summer, we set out to better understand the nerves felt by our Kudoz community, with the hope that we could reduce the barriers to participation created by anxiety. We started by turning to research, particularly the nervousness experienced by people living with developmental disabilities. Although studies report that anxiety is more common than we might realize, there hasn't been much research into how to support folks like Kudoers. Overall, the available research is quite clinical, which Kudoz is not. We're not out to 'assess,' 'diagnosis' or 'treat', nor are we experts. We recognize that although nervousness seems to be a pretty universal occurrence, each individual's experiences, needs and wants are unique.
Our greatest insights came from talking with Kudoers, spending time with them in their daily lives. Yes, these Kudoers feel nervous. Yes, this nervousness can pose a barrier. But that wasn't the key takeaway from these interactions. Rather, we left these meetings impressed and inspired by the resilience and strengths of the individuals in our community. There was Paul who has deliberately worked to overcome his nerves around talking to people through joining activities and finding strategies that work for him, like taking a deep breath, going for a walk, planning in advance and "controlling what you can control", while "not letting the things that you can't control be harder than they need to be." Just as everyone has their own walk, Paul explained, everyone needs their own way of dealing with things.
There was Callie who took me to a job fair. Her discomfort was evident in her face and in her body, but so was her courage. As she prepared to ask a question, an inner struggle seemed to take place. She closed her eyes and reached a place of strength. She asked her question. Unsatisfied with the answer, she persisted – a metaphor for the resilience she displays on a daily basis.
And then there were many other Kudoers who acknowledged the worry that they experienced – worries around taking transit, going to certain locations, being judged, bothering hosts and sharing about themselves – yet, who still found ways of getting out there and moving beyond their comfort zones. From these interactions, a question emerged: "How can we better support and empower Kudoz community members experiencing nervousness, while drawing on their existing resourcefulness and resilience?"
Guided by this question, we've been designing and prototyping. We've added Crack the Case on Nerves to the Kudoz Catalogue. Hosts and Kudoers alike can put on their detective hats and follow the clues to track down and test strategies to deal with nervousness. The experience offers a platform for folks to explore how and when they experience nervousness, ultimately walking away with a personalized toolbox of nerve busting strategies. Inspired by folks like Paul, we not only try out new strategies, but focus on discovering and building on each Kudoer and Host's reservoir of strength. We also have Worry Buster, a non-gamified version of Crack the Case.
With these experiences, we're not trying to get rid of nerves. When you're out of your comfort zone, feeling nervous is part of being human. It means you're entering a place of learning and growth; exploration and experimentation and connection and collaboration. And that's what Kudoz is all about.