Janey Roh / December 2nd, 2015 / 1 Comment
The first stage of prototyping Kudoz was a journey we would never forget. We've had the privileged to work with 16 folks as the first Kudoers ever, going on experiences from foreign languages to making a mini movie. We're proud to see the Kudoers & Hosts earning their badges in the Badging Ceremony from Overcoming Fear of Heights badge to Story-Telling & Performances badge.
For a couple of months, the Kudoz team was busy building the back-end system to support Kudoers and Hosts to go on experiences again. We built a new website, set up the booking system in the catalogue, recruited new Hosts, created a couple of new badges, and run weekly Reflection Cafes all around the cities.
We're now getting ready to have Kudoz up and running again in a couple of weeks, and are working on a launch party in January 2016!
But before that, we're excited to give you a sneak peak about some of the new additions in Kudoz!
1. More than 13 new experiences added to the catalogue.
And many more Badges on offer! Get new skills, update and freshen up your resumes with these badges!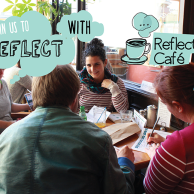 2. Weekly Reflection Cafe all around the cities.
Learning = experience + reflection. We invite Kudoers, Hosts, and other Kudoz supporters to come and have a think about their week and a deeper conversation that is more than just "how are you?"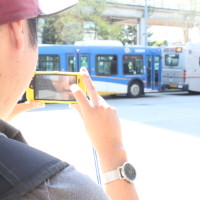 3. Request a Transitologist to help you get to your experience and Reflection Cafe.
Transit can be really confusing sometimes. But don't worry, we are testing out a new role called the Transitologist (the transit expert) to help you to get to your experiences and Reflection Cafe.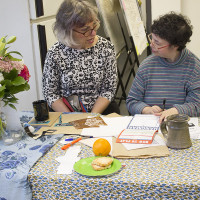 4. Learning & reflecting is for two (or more!).
Now you can sign up with people in your network and create a Circle. You can go together to learning experiences & Reflection Cafe and nominate people that you'd like to keep in the loop for updates on what you're up to in Kudoz.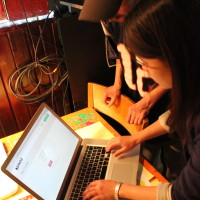 5. Book experiences directly on the website!
No more calling and asking the Kudoz team when your next experience will be! Now you can log in directly to Kudoz catalogue with your account and book your experience. You will also receive a text and email reminder when you have an upcoming experience!
Intrigued by what you see here? Contact Yani (email: yani@kudoz.ca or call 604-880-5092) and we'll have a chat!