Andie Frose / April 25th, 2016 / 0 Comment
Host Happy Hour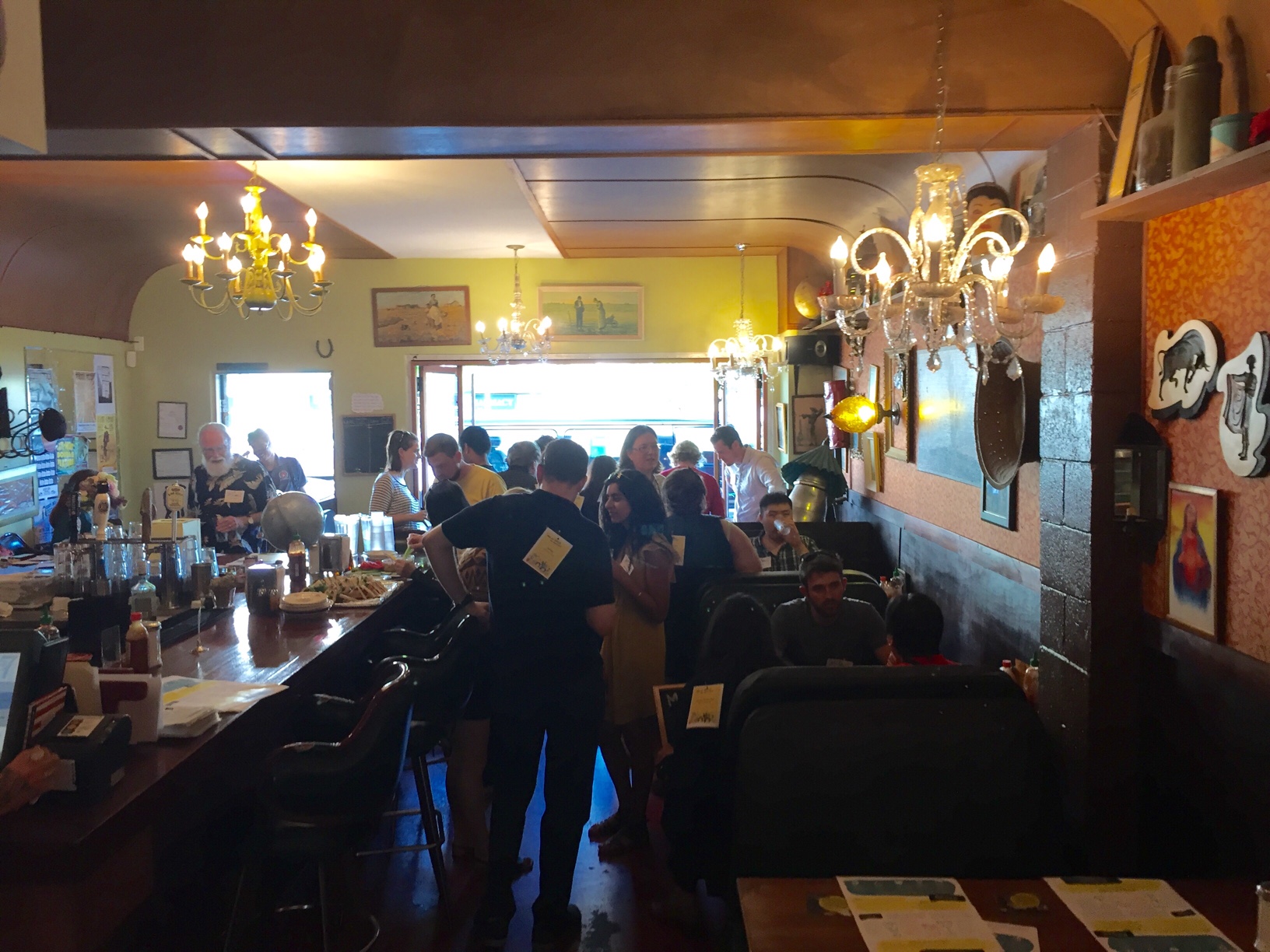 If you have checked out our catalogue recently, you know that the we've got some pretty amazing experiences listed there! Amazing in that they are win-win: For hosts, experiences are a new way of conceptualizing their passions into teachable moments – and for Kudoers, a deep dive into a new subject that is completely new to them. And the experiences are pretty darn exciting – who doesn't want to learn how to build a birdhouse , learn more about hiking, or how to mix a cocktail!"
Amazing experiences = Amazing hosts. And when we gathered 30 of these Amazing Hosts at Slickity Jim's last Wednesday evening, we learned that Amazing Hosts = Amazing Happy Hour!
The plan was simple: Invite hosts to have a drink on us and encourage conversations to share learnings about the hosting experience.
We showed up with a lot of cool Kudoz activities, ready to prompt discussions when needed with our conversation menu … you know that awkward lull in conversation that happens sometimes when a bunch of strangers get together? But here's the thing – this never happened!  
Advice from Hosts
Not only was our first Host Happy Hour a success because of the quality of people who host experiences – open, confident, curious, lifelong learners, easy communicators – but these are the people who help make Kudoz a success as well.
Because of our hosts, Kudoers are able to have unique and fresh learning experiences and by bringing hosts together on a more regular basis, we hope to continue conversations about making your experiences impactful, as well as provide you with more information on how to do so!  
Impact Stories Gallery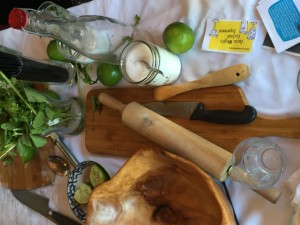 As a Kudoz host, you are helping to make cities as cognitively accessible as they are physically accessible, and for this – we raise our Mojito's to you!
If you are reading this, our hunch is that you are surrounded by people who are just as amazing as you are and we encourage you to nominate them to become a host as well!