Kudoz / October 28th, 2016 / 1 Comment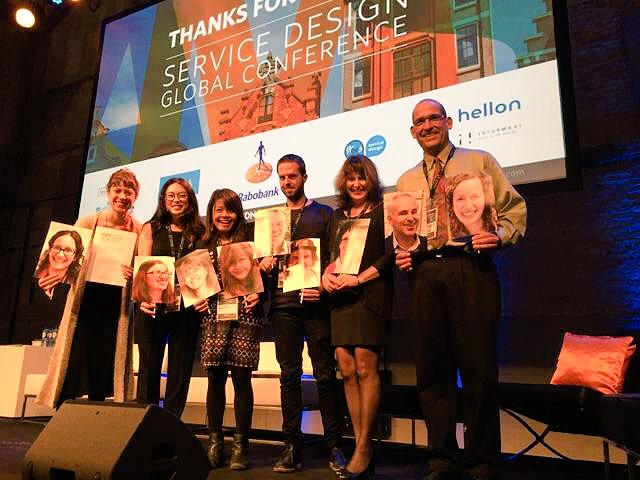 Kudoz was a finalist for the Global Service Design Award for 2016. Here's the case study we submitted!
Kudoz: a new learning platform with & for people with cognitive disabilities
Kudoz comes from a collaboration between three non-profits, a provincial government agency, city government, adults with cognitive disabilities and their families, two business improvement districts, academics, and 100s of community members.
"I knew first hand what parents and caregivers for people with disabilities were looking for. I helped to run sessions and saw so many of the suggestions I made be implemented in the design materials! I see how my input has been important for the growth of Kudoz."
– Suzanne Logan, Kudoz Family Ambassador (parent who supports other parents in Kudoz)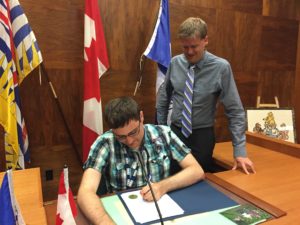 "It's platforms like Kudoz that are getting the ball rolling on cognitive disabilities like we did 20 to 30 years ago with physical disabilities."
– Jonathan Cote, Mayor, City of New Westminster
"It's rewarding going on experiences. I feel like I'm a special person because I get to go on experiences before anyone else."
– Zachary Boyd, Kudoz Taster (role for an adult with a disability to quality check experiences)
"Kudoz is challenging and experimenting with the wider organizational system. Over six months, we built staff capacity to continuously prototype. After a year, I recorded shifts in mindsets and practices."
– Manuela Aguirre, PhD Candidate: Design for Public Services, AHO
Overview
Kudoz is a new learning & volunteer platform in British Columbia
Think: AirBnB for real world learning. People with cognitive disabilities (Kudoers) book in-person learning experiences with community hosts. Kudoz comes from two years of deep ethnography and service prototyping, and is now scaling inside 3 large disability organizations. Growing Kudoz in a system predicated on rationing formal care – versus activating informal supports – has required rethinking practice, policy, and procurement. We're using Kudoz for a bigger purpose: to create conditions for continuous innovation within Canada's social sector.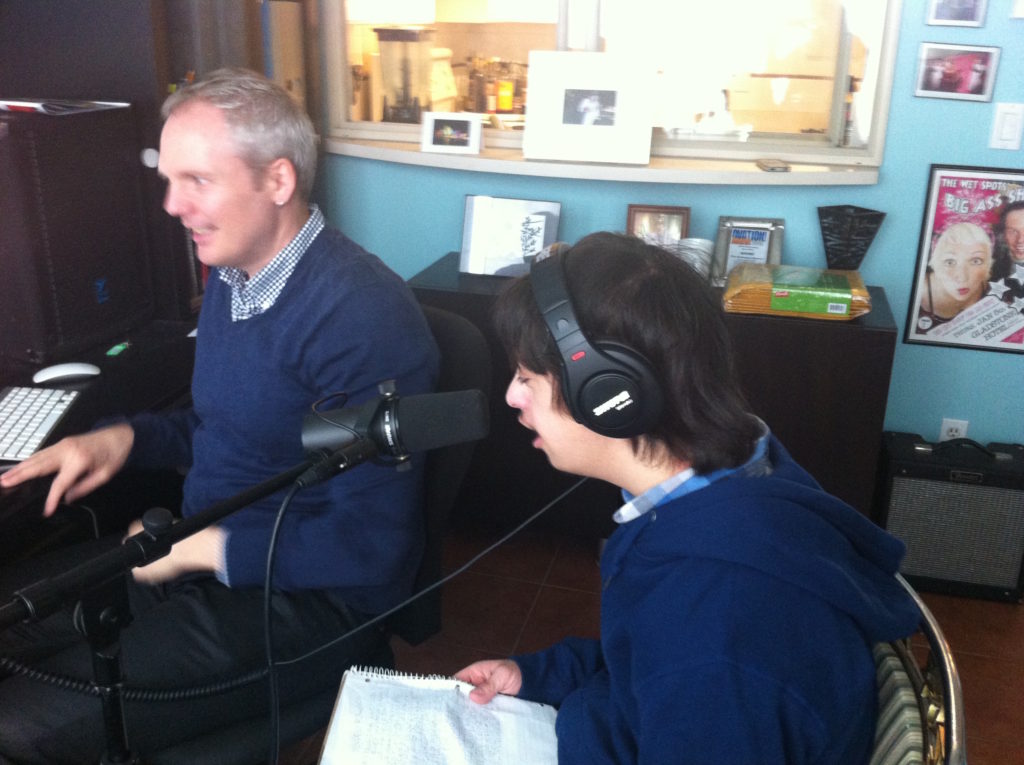 Most existing disability services focus on safety. Adults like Mark, with severe autism, are stuck in segregated services doing the same activities on repeat. By brokering people to novel experiences, Kudoz expands social networks, builds skills, improves wellbeing, and over time, should reduce chronic demand on the system.
Behind Kudoz are 5 key design features:
(1) a new kind of face-to-face interaction between adults with disability and volunteers;
(2) a new value proposition and corresponding end-to-end experience for volunteers;
(3) 3 new roles: the 'curator' to shape learning experiences; the 'taster' to quality check; the 'family ambassador' to support parents;
(4) a new measurement system and app;
(5) a new booking system (front and back-end).
What makes Kudoz innovative?
Kudoz marks a shift from traditional top down services to distributed platforms; and from paid professionals providing care to brokering informal supports. Making this shift has led us to innovate at all levels: we've worked with (1) individuals and families to change expectations and norms; (2) cities, businesses, and community members to reimagine volunteering; (3) organizations and funders to suspend policy & procedures. Behind Kudoz is a unique long-term partnership between a social design agency, three disability service providers, and a government funder.
Kudoz activates community resources and prompts behaviour change
Kudoz catalyzes 120+ hours of free community resource every month, and that number grows each week. Designed using original ethnographic research alongside evidence-based theory from neuroscience and social psychology, Kudoz isn't just innovative, it's impactful. Evaluation results indicate Kudoz is markedly improving participants' sense of self and future; increasing the supply of opportunities available to adults with cognitive disabilities; and reducing stigma within the community.
Process
Ethnography & Interaction prototypes (3 months)
> 50 ethnographies
> 2 designers + 1 social scientist + 2 secondees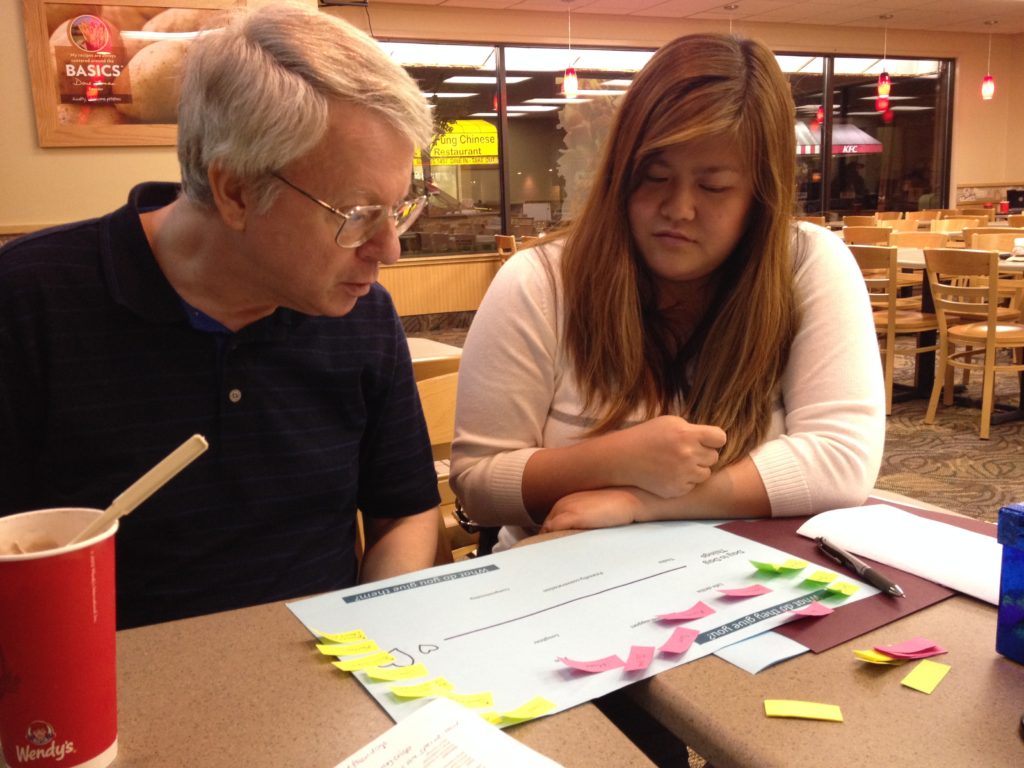 Typical market research techniques do not work with adults with cognitive disabilities. Our approach: move into a social housing complex where 25% of the residents live with cognitive disabilities. We built relationships with 50 residents by offering coffee, dinner and late night icecream. Over 3 months, we ran 34 mini-prototypes to learn what attracts, engages, and prompts change for people.
Our initial brief was: How do we reduce social isolation amongst adults living with cognitive disabilities? A key insight was that these adults were not just isolated from other people, they were isolated from learning and purpose. Kudoz responds to this reframed pain point.
Service prototyping (6 months)
> 16 Kudoers, 80 volunteer hosts
> 4 designers + 2 social scientist + filmmaker
> 27 staff with 20% innovation time
To pressure test Kudoz, we ran a 6 month trial. While the user experience felt real, behind the scenes we manually performed the functions of a back-end system to learn whether Kudoz generated sufficient interest and impact. We recruited a delivery team, and fleshed out the service journey and theory of change as we went along.
We deliberately kept Kudoz outside of the service delivery system. At the same time, we built capacity within the system to co-design and prototype. 27 frontline, mid-level & senior managers formed teams and spent 20% of their time using the methods.
Outputs for Kudoz included an online catalogue, a Host sign-up package, a short Kudoz video (see the link on defol.io) and a Theory of Change.
Implementation prototyping (6 months)
> 39 Kudoers, 120 volunteer hosts
> Kudoz delivery team + software developer + business developer + learning specialist
> Government funder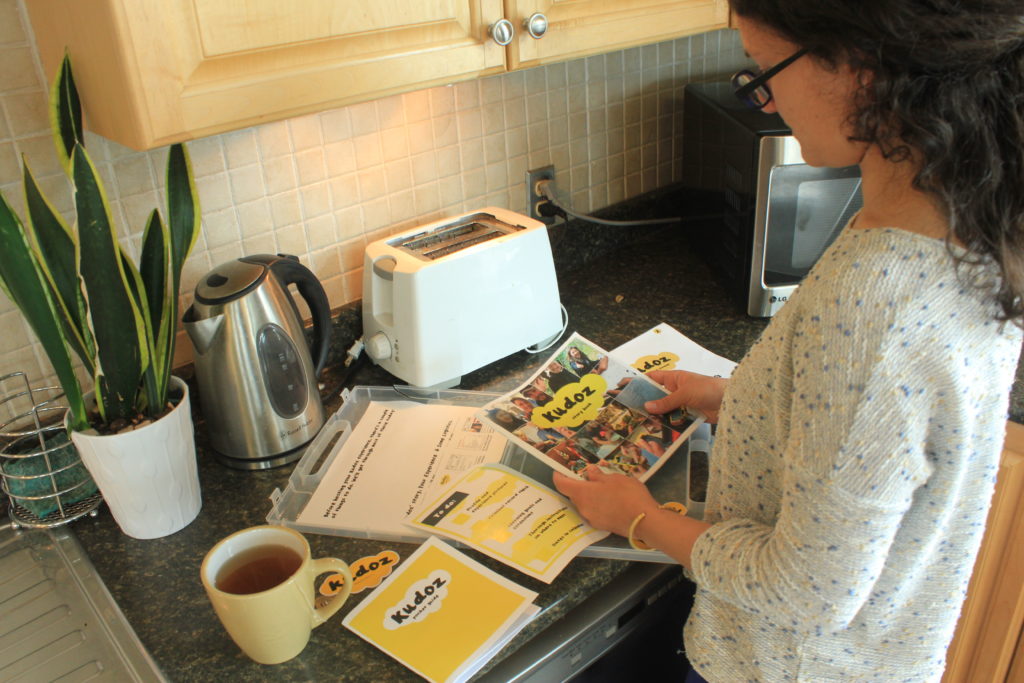 Convinced of the impact, we built and iterated new touchpoints to support the growth of Kudoz:
– a booking system to reduce administration
– an online profile to ensure Kudoers and their families see changes and can reinforce them
– a mobile app for Kudoers to document experiences and exercise independence & control
– a staff-facing wiki to codify interactions and roles, including the intentions behind practice
– a referral process to enable the system to bring new families into Kudoz
Alongside this codificiation, we ran Kudoz with more users and beta-tested 3 business models.
Outputs included a knowledge management system, front-end & back-end technology, as well as processes for measuring impact and training staff.
Scaling in (ongoing)
Now we are embedding Kudoz within the service system. This means mapping its interplay with other services; and tweaking HR, health & safety, and procurement policies. By seeing Kudoz as part of a new class of services, we are influencing the broader ecosystem. We hope this ensures that Kudoz isn't a one-off project or peripheral social enterprise, but part of a system that is continuously transforming itself.
Outputs
All Kudoz outputs are designed and iterated by the new Kudoz team. The team includes five operational roles plus coaching from an InWithForward service designer, system designer, business analyst, and lead social scientist.
Impact
 +49 Hosts (out of 54) recent Hosts changed their perspective on people with a disability

32 Kudoers (out of 39) showed change on at least 2 indicators (latest cohort)
Impact on end users
Improved outcomes
Focusing on learning and purpose, we designed Kudoz around four outcomes:
(1) greater sense of self & future;
(2) improved soft skills & independence;
(3) expanded social networks & job opportunities;
(4) reduced stigma.
We have seen significant impact on all outcomes. 32 of the 39 of Kudoers from the last cohort have experienced change on at least two indicators. For example, after going on just 4 experiences, Jay discovered a newfound passion for birdwatching; enrolled in a meet-up group; navigated the bus on his own; and reported feeling "more purposeful and excited to get up in the morning."
54 of our first 100 Hosts never before interacted 1:1 with a person with a disability. From hosting a Kudoz experience, 90% changed their perspective. Jennifer, who runs a deodorant making experience, said, "It put a real, human personality to something that's normally just a stereotype. I'm well-versed in feminism but when it comes to rights to people with disabilities I could do a lot better and be more inclusive."
There over 22K adults with a cognitive disability in BC, and with autism diagnoses on the rise, demand for solutions like Kudoz will only rise.
Impact on organizations
180+ Community members coached to deliver learning experiences
122 Staff engaged with Kudoz (including practice building)
23 Staff who now actively apply prototyping methods in their practice
9 Government agency staff involved in prototyping a new system interface
Greater prototyping capacity: 27 staff of disability service organizations spent 20% of their time using prototyping methods. A year later, more than one-third of them have iterated routines, meetings, communication channels, and HR practices. These changes were initiated by staff themselves, without involving consultants or service designers. [Aguirre, 2016].
From lessons learned, 12 additional staff are now receiving prototyping coaching, and 100% of them have applied the methods to their own settings.
"Staff left more engaged, thoughtful, and more awake. There were even conversations between staff in the hallways afterwards (and that never happens!)"
− Senior Manager describing how he prototyped a new kind of staff meeting
Better intelligence for decision-making: Kudoz has built up a body of fresh data about adults living with cognitive disabilities, and instituted a new way of collecting information and harvesting insights.
"Kudoz has completely shifted the way we think of innovation and service design − from the role of ethnography and design to the application of social science theories and thinking at the level of determinants. We are inspired, energized and ready to press forward."
− Gord Tulloch, Director of Innovation, posAbilities
Inspired new possibilities: Kudoz has demonstrated an intentional R&D process in the social sector, and has generated momentum to tweak policies and practices hindering innovation. This is significant in a sector so focused on risk mitigation and service delivery.
"Kudoz has generated a new way for staff on all levels to approach and consider the impact of their efforts. The reflective learning practices woven into Kudoz have echoed throughout our organization. As a result, our conversations and practices are becoming less focused on risk and daily delivery, and more on learning."
− Richard Faucher, Executive Director, Burnaby Association for Community Inclusion
Impact on system level
Activated community resource: Kudoz has mobilized city governments, business improvement districts, retirees, and students. To date, Kudoz has recruited and coached over 180 community members to share their time, skills, and passions. Each week, we add 4 to 5 Hosts to the Kudoz catalogue. We expect Kudoz to become the most meaningful and easiest way to volunteer.
Greater flexibility in procurement and contracting: Kudoz has a knock-on impact on the methods of the wider system. The government funder has had a seat at the table for two years, and allowed service delivery dollars to be redirected towards development. They are an active partner as we rethink procurement and contracting. At the same time, the system explores a new funding stream for services like Kudoz using a design-led approach. This is significant in a system where top-down planning holds sway.
"From our initial "starter project" to now, Kudoz has advanced an agenda of system change. As the service design emerged, they tested new routes for families to on-board the service. A couple of years in, Kudoz designed a methodology to harvest the assets of our communities, connect people to those assets and to create meaningful exchanges between individuals with disabilities and people they have never met. This holds the promise of shifting from the sphere of solely paid services to one in which unpaid services supplement paid services, both reducing service costs, providing positive customer experiences and delivering person centered outcomes."
− Jack Styan, VP Strategic Initiatives, Community Living British Columbia (government funder)