Lisa Joy Trick / June 3rd, 2016 / 3 Comments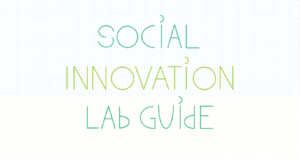 Last night we enjoyed the opportunity to join a room full of amazing folks doing great work here in Vancouver at an event organized by Darcy Riddell, Co-Chair of the BC Partners for Social Impact's Changing Systems Group and hosted at the inspiring CityStudio space.
Cheryl Rose, Senior Fellow, The J. W. McConnell Family Foundation, shared the Social Innovation Labs for Systems Change: A WISIR Process, a succinct and helpful summary of the WISIR lab guide. She provided definitions and guidance around Social Innovation Labs, an approach designed with complex challenges in mind. We also heard from the new Executive Director of Social Innovation from BC's Ministry of Social Development and Social Innovation, Robin McClay. He shared his passion for enabling systemic change in social service across BC and his diverse background working internationally and across sectors. He also spoke eloquently about the need for humility in the work.

We shared the Kudoz approach alongside fellow practitioners from:
reflection
Our presentation focused a bit more on Kudoz, a invention coming out of a R&D process which we felt was a bit of a missed opportunity. We really enjoyed learning about the process various practitioners take to address change and wish we'd included a bit more about our process & methods.
highlight
One personal highlight was hearing how Indigenous communities are leading, adapting and growing lab approaches for their own contexts. The Nisga'a school district in coastal BC that WellAhead is working with has responded very positively to the lab approach and also helped it adapt – which is being shared with other school districts. These adaptations resonated with many other school leaders. Another group was mentioned from Northwest Territories that will be adapting the SI lab approach to an Indigenous context and creating a new guide/toolset to share out.
I'm excited & curious to learn more about these adapted approaches and to see more leadership grow in the disability space. I left the event inspired & brainstorming ways to enable process design leadership by (not for) individuals living with disabilities and their families.