Andie Frose / August 30th, 2016 / 0 Comment

When 4000 people say that they're attending your Facebook event. At least 3000 of them will probably show up.
We didn't beat the rush. The top of Mount Seymour was packed and cars turned back to park on the side of the road. Thousands of people on one dark hill staring at the stars.
The wonderful Bre McDaniel invited us to co-host her Tears of St. Lawrence Meteor Shower event. She had wanted 20 people, close friends and community to join her at the top of the mountain to play a lovely set full of songs about stars. Her album, Light Pollution came out a few months ago and the yearly meteor shower was the perfect way to share. The event was all about learning, and included a talk from local Astrophysics Professor, Dr Redouane Fakir, so definitely in our ball park!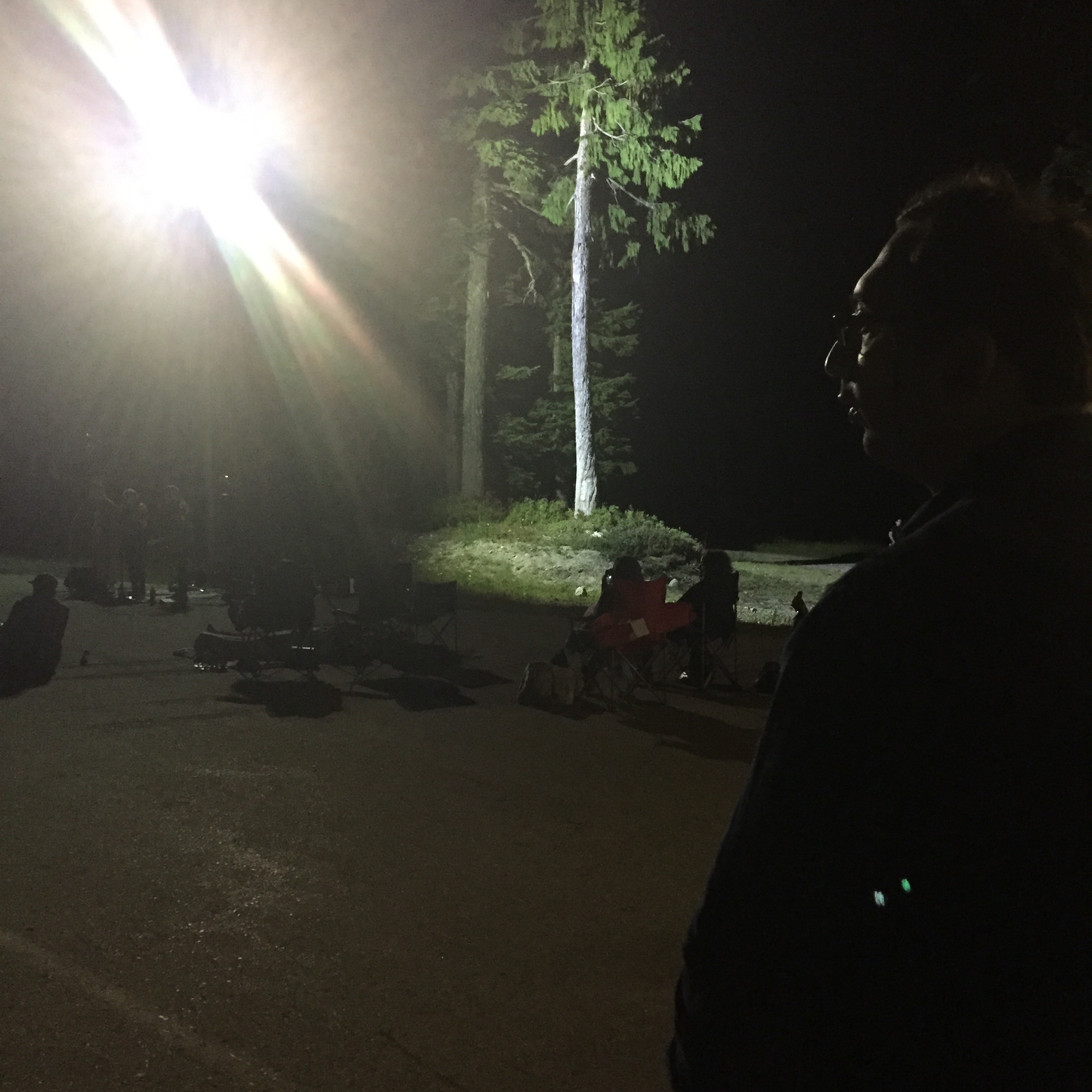 In truth…we only saw 11 meteors. The ground felt much brighter, Kudoers, Hosts, friends, mosquitos, and 3000 people perched to stare at the skyscraper lights. Vancouver has had the nickname "No Fun City" for as long as I can remember, but when put to the test people always surprise us, meteors or not.
All evening we told jokes. Just friends on a hill.
Driving home, we listened to This is how We do it, cranked loud in what might have been the biggest traffic jam I've ever seen.  So in the immortal words of Wes Jordan, "It's Friday night, and I feel alright." It seemed like things would feel alright forever.