Janey Roh / January 12th, 2018 / 0 Comment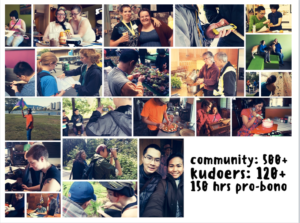 2017 was a big year for Kudoz and we couldn't be more thankful for the amazing Kudoz community! We've grown to having over 120 Kudoers- current and alumni, over 400 community members of Hosts and partners. In 2017 there were 600+ experiences that were delivered by our amazing Hosts!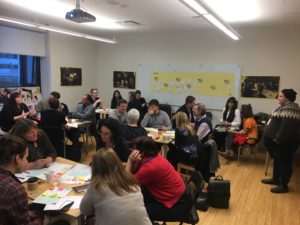 We were invited to Spark! Canadian Social Innovation Exchange in Toronto. We animated 2 lab sessions around creating a culture of experimentation and prototyping through infrastructure. We were able to hear some of the barriers and enablers that people across Canada are facing that are helping them curate the culture that they want to see.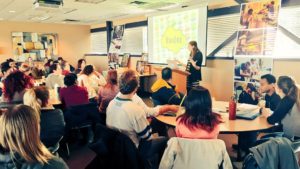 Kudoz was also asked to present to a group of 80 students at Vancouver Island University! It was an opportunity to share the development of Kudoz and some of the methods behind it. Students got a chance to try out some generative ethnography on each other.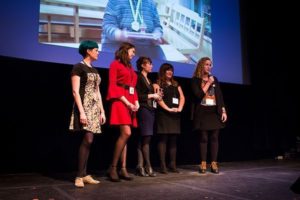 Kudoz was at the Vancouver UX Awards which was sponsored by Finger Food Studios, Domain7, Niiu Digital, RED Academy, TELUS Digital, Samsung, Clio, Metalab, Noravera, and Microsoft. Judges looked at joy, innovation, clarity, elegance, and impact when reviewing each submission. We won 2 awards! UX for Good and Best UX.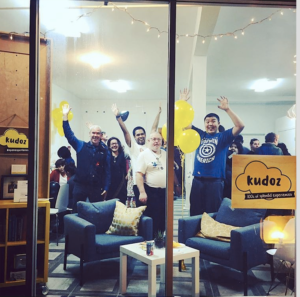 We moved into a new space! Kudoz has an official storefront on the corner of Imperial and Nelson. Please stop by anytime!
We are all so excited to see what 2018 brings!