Andie Frose / March 18th, 2016 / 0 Comment
Hello hosts and anyone with an account on the Kudoz website! Andie here, I'm the one to be in touch with if you need help with experiences, booking, updating your calendars, responding to Kudoers or basically anything that you might need a hand with on the website. There's a lot going on behind the scenes at Kudoz.ca, we are building the website from scratch (almost). What this means is that we are constantly making changes, creating new features and fixing little bugs. There are some really neat new features that go up every week and I want to share what the latest and greatest is!
Checking your booked experiences. There is now one place where you can go and check the dates and times of experiences that have been booked, see experiences that have happened in the past and see your latest requests!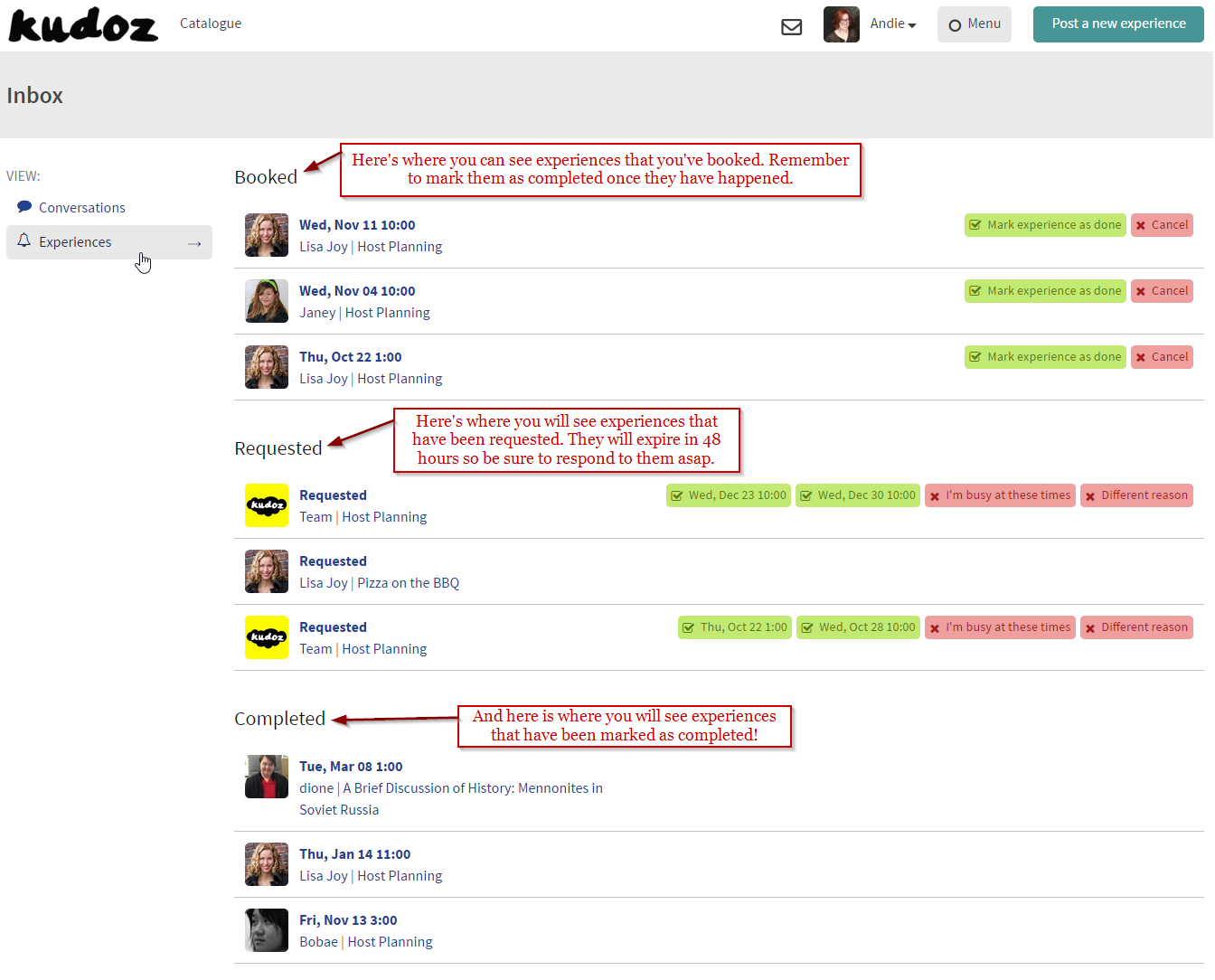 Getting feedback. If you are a host (and have hosted), a kudoer can leave feedback on your profile for future kudoers to check out. Likewise, you can leave feedback for a kudoer once you've marked the experience as completed! Feedback is  super important for Kudoers – as this is what helps to turn a fun activity into a meaningful learning experience. Helpful feedback need not be totally positive – you might make an observation, suggestion, or reinforce something the Kudoer did or said. The more specific and concrete you can be, the better!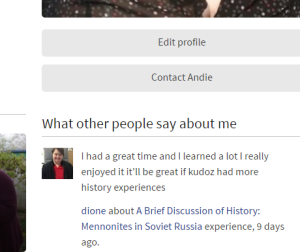 By the way, I have also started an FAQ here. Is there something you think should be there and isn't let me know, I'll add it!

P.s. shoutout to our developer, Sam, who is the one actually making this all happen! Thanks Sam, you really save our butts!