When did you last try something new?
With Kudoz, you try new things. Choose from a catalogue full of original experiences – everything from 3D animation to dog training to Japanese language.
All so you can…
– Find passions & purpose
– Meet interesting people
– Get ready for jobs
Reza and his sister Sara.
Kudoz has lifted Reza's depression, and adds new life to family conversations.
Jay and his outreach worker Brad.
Kudoz has given Jay a reason to go out and be more independent.
Shannon and her mom Kathy.
Kudoz keeps Shannon's brain active, and her days stimulating.
We started Kudoz to bring curiosity and wonder into the every day.
Kudoz experiences introduce you to splendid people, places, and things to do. Experiences aren't like school. You don't get a grade. No one fails. There are no tests. Most of all, you decide what to explore.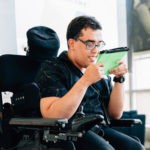 Aaron tried improv and was invited to take a comedy course. Now, he's a sit down comedian – with paid gigs.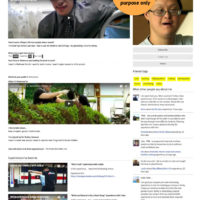 Make a profile. We help you make a resume with videos from experiences. Share interests. Set goals. Get references from community members.
Book and go. Browse our catalogue of 100+ experiences. Book the experiences you want, at a time & date that works. Experiences are hosted by passionate community members & business owners.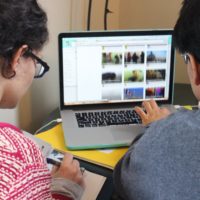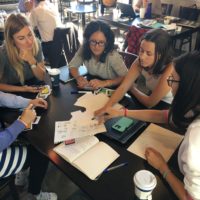 Learning = experience + reflection. After experiences, we send questions to start fresh conversations. If you're the social type, come to Reflection Cafe to swap stories, play games, and meet people (Plus, the hot chocolate is on us!)
Get recognized. Earn badges for going on 3 related experiences, deepening interests, or leveling up skills. Badges appear on your profile, and are great for sharing with potential employers.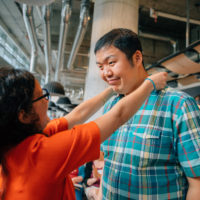 Kudoz is a tool that you can use in heaps of ways. People use Kudoz with their family & friends – or as a way to enliven respite hours, outreach, employment services, or day programs.
Don't have much filling your days?

Kudoz helps you find hobbies.

Tired of the same things on repeat? Kudoz offers novel things to do.
Wanting independence? Kudoz builds communication & transit skills.
Seeking a job? Kudoz introduces you to new roles & expands networks.
A week in the life of … Reza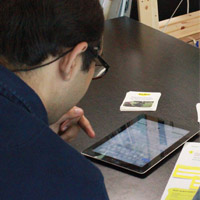 Reza requests the Korean language experience from the catalogue.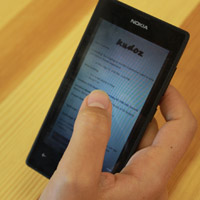 The host confirms by text message.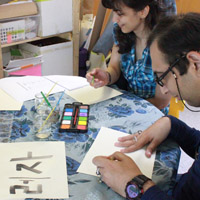 Reza & his sister meet the Korean language host at her studio.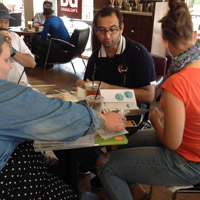 At Reflection Cafe, Reza shows his name in Korean and the pictures he took.
How technology adds to Kudoz
Kudoz gives you practice using technology to organize your days. Don't worry – we'll show you the ropes and privacy settings. We can even loan devices where needed!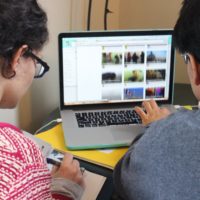 The catalogue.
You can search and request experiences, plus chat with community hosts.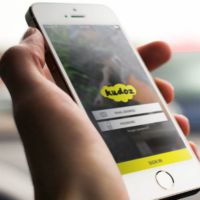 The Kudoz app.
reminders & a mini-movie of your experience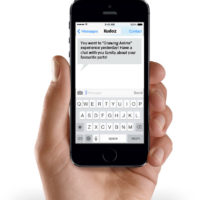 Text messages.
You get questions via text message to spark conversations.
Make informed decisions
We're all about enabling people to explore the world in a meaningful and safe way. All hosts pass a criminal background check. You can read the host's profile, and get details about where their experience is held. That way, you can decide if you're comfortable booking the experience. It's up to you!
The first step is this quick online application. Just answer a few questions then we'll get in touch.