Janey Roh / April 10th, 2018 / 0 Comment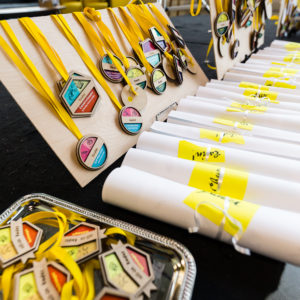 Kudoz celebrated its 4th Annual Growth Bash. That's four years of celebrating all the learning and growth that has taken place within Kudoers, Hosts, Circle and the larger community. Kudoz started as a prototype in 2014 as an idea to create a pipeline of ongoing experiences and novelty for folks looking for a way to break out of their day to day, try something different, and connect with others over a shared passion. Kudoz has now evolved into a movement of learning and an amazing community of over 500 members!
Growth Bash is also about recognizing two main values that have inspired and underpinned Kudoz.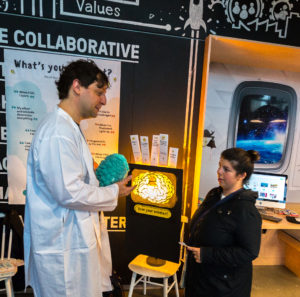 In Kudoz, we believe in a Growth Mindset, the idea that the mind can stretch and develop at any age and any ability. We have seen so many of our community members exemplify this mindset in how they are approaching experiences. The journey isn't always smooth, but there is a level of perseverance and determination that is recognized by the badges being awarded.
John Dewey a psychologist and philosopher reminds us of the importance of reflecting on our experiences. It's through reflection that we build our capacity for self awareness, understanding of others, and deepen learning. Growth Bash is a moment of celebration but also for reflection. A time to think back on experiences and to remember what stood out and how that can impact ways of thinking and being.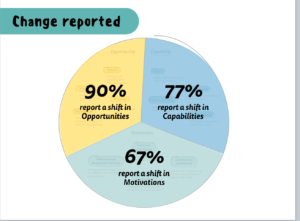 At Growth Bash, we shared a few results of our evaluation study over the last year. Kudoz has been documenting change in 3 large buckets: opportunity, capability, and motivation. In these areas, we have seen over a 90% shift in opportunities. That means not only being able to identify opportunities, but creating them, and taking action. We have seen over a 75% a shift in capabilities and a 67% shift in motivation. Capabilities are the development of soft skills like communication and concrete skills like being more independent with scheduling. Motivation is being able to articulate preferences and goals. We've seen this increase for Kudoers but we've also seen it for hosts
These are just a few stories and there are so many more. Since our last growth bash, we have collected close to 200 stories of impact and we hope to continue to see many more for our next Growth Bash. Hosts can find more ways to spot opportunities within their network to connect Kudoers to, Circle are such an important part of reinforcing and encouraging independence and action, and Kudoers can continue to develop capabilities and overcome anxieties to tap into the opportunities presented.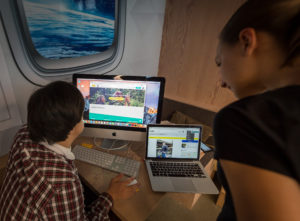 Kudoz is all about learning and development. At Growth Bash we also revealed our new platform! It has been in development over the last 6 months and through the hard work of our tech team is live and ready! You can check out our new platform at https://app.kudoz.ca/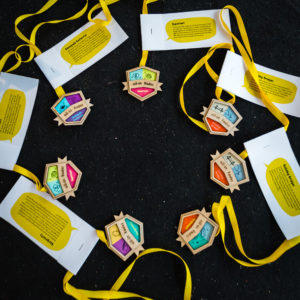 Thank you to everyone for being such an amazing part of this growing movement that celebrates neurodiversity. For stepping outside of your comfort zone and joining us on this journey of growth. We look forward to seeing you at our next Growth Bash! #GrowthBash2019