Laura / July 21st, 2016 / 0 Comment
If you've seen my Kudoz Experience, "Understanding Ghost Towns," or spoken with me for more than a few minutes, you might know that I spend a good chunk of my extra time researching Ghost Towns. Which I must stress, are not haunted, but rather abandoned towns. You can't get to these places without driving, so long dirt roads seem to be my weekend fun.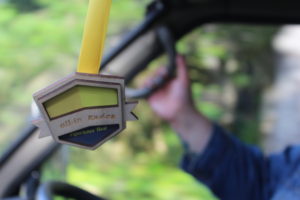 In the last few months, I've driven between Vancouver and Utah, Idaho, California, Oregon, Washington, and all over Northern British Columbia.
However, this year's travel season wasn't kicked off with Ghost Towning, but rather a weekend in Salt Lake CIty. A whirlwind trip with friends to see our favourite YouTube band, Driftless Pony Club. We were away for three nights, but only spent one in hotel—the other two driving. I pulled into work dirty from the road on Monday morning (sorry guys), 15 minutes late (no, really, sorry), sleepless (my bad), and full of ideas.
Being able to talk to people, for literal days, about inspiration, interests, and creativity gave me this monstrous energy. I restarted my YouTube channel, writing everyday, and felt like my new excitement came into my work at Kudoz. I don't always know where this role of Curator is taking me, but I can see the places we are taking other people. And for the first time in my life, that's good enough.

The weekend after Salt Lake City, I headed out with fellow team members: Yani and Charlotte. And another friend for a two-week long vacation to Haida Gwaii. It's a remote northern island, but feels like home. The people, the cultures, and pace have kept me grounded through the last few years.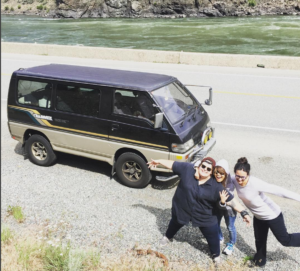 A few days in, our crew went to Sgang Gwaay, a Haida Village, abandoned due to its dwindling population around 1885. To summarize the zodiac boat ride there: endurance. The waves were high, and it was freezing. A three hour trip took six—each way. But sitting alone, covered in a dripping survival jacket, there was nothing to do but think.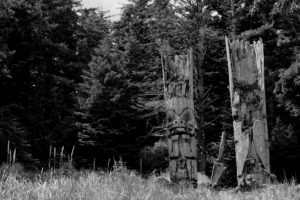 I've avoided reflecting most of my life, and instead spent my time obsessing over minor interactions. Because…reflection is hard! Flashing through bad conversations, anxieties, and people who aren't in my life anymore—it's the first thing to work through.
But Kudoz has brought reflection and learning together. Not a new idea by any stretch, but new to me. Reflection doesn't have to be getting over things, it can be about getting into them.
So when we arrived on Sgang Gwaay, I treated it like one of our learning experiences. The stories, the artefacts, the people, and I set my own learning outcomes.
Take away a better understanding of the Haida Watchmen, and what they do for the Gwaii Haanas National Park Reserve.

Learn the natural architecture of old villages.

Learn more about the social structure of Sgang Gwaay in the past and in the people who protect it now.
Because I was thinking about my own learning, I learned more. Only documented the things I thought I might want to remember, instead of taking images of everything. And instead of feeling like the opportunity may never come up again, I appreciated the time I had.
YouTuber and creative mind, ZeFrank, said "Let me not think of my work only as a stepping stone to something else. And if it is, let me become fascinated with the shape of the stone."
Right now, I am fascinated by Kudoz, and by setting my learning outcomes for the day, they become the easiest things for me to do. Reflection can bring you presence, ideas, and inspiration based around the things you already know! By no means do you need to spend 23 hours straight in a car, 12 hours on a freezing boat, or find inspiration at solely UNESCO World Heritage Sites (even though they help).
By intentionally bringing reflection into your day to day you might start to find a lot more than Ghost Towns at the end of life's dirt roads. I know I have.
That's a relatable metaphor, right?